Mega Millions Winning Tickets Sold in Maryland, Kansas, Illinois - WORLD
Three lucky ticket holders in Maryland, Illinois and Kansas will share a $640 million prize, the largest lottery jackpot in U.S. history.
The three tickets matched all five numbers including the megaball number.
Friday's winning numbers were: 2, 4, 23, 38, 46, and megaball 23.
Before taxes, lottery officials said each winning jackpot ticket was expected to be worth more than $213 million.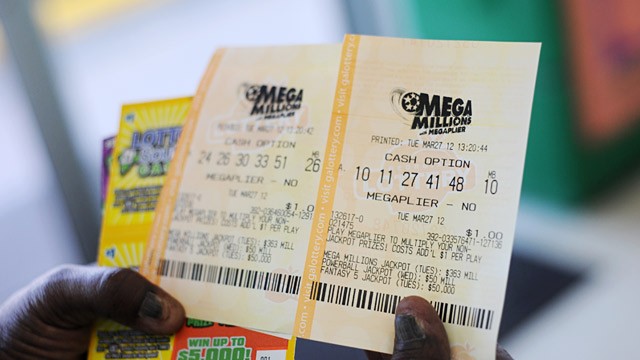 The Maryland lottery reported a winning ticket was sold in Baltimore County.
The ticket was purchased at a 7-11 store in Milford, Md. The identity of the winner is still unknown. In Maryland, lottery winners have the option to remain anonymous.
"This is truly remarkable and historic," said Maryland Lottery Director Stephen Martino. "We can't wait to greet the winner of this world-record setting jackpot."
The winning ticket in Illinois was sold in the small town of Red Bud, which has a population of 3,640. The lucky numbers were the result of a quick pick, the Associated Press reported.
No details have been released yet about the Kansas ticket.
Other Winners
A payout of $250,000 each will go to the 158 players nationwide who matched five of five winning numbers.
The jackpot shot up to $640 million from $540 million Friday after hordes of hopeful winners plunked down their cash to purchase tickets in the 42 participating U.S. states.
Some 400 million Mega Millions tickets were sold in the last 48 hours leading up to Friday night's drawing.
The previous jackpot record was $390 million, which was split between two winners in 2007.
The cash lump sum payment for Friday's jackpot was worth $462 million, up from $389.8 million.
The odds of winning were 1 out of 176 million, yet hopeful winners from states that didn't participate crossed state lines in order to buy tickets.
People waited as long as six hours at stores along California's Nevada border; Nevada was one of eight states that didn't sell Mega Millions tickets.
source: http://njuice.com
image credit: abcnews.go.com